Embed This Infographic
Copy and paste the code bellow to get this infographic onto your website or blog.
Watches That Changed The Course of Watchmaking
Although some would argue that the entire concept of time is simply a human-made construct, few would disagree that the tradition and importance of marking the hours and minutes goes back to the dawn of human history. Being able to chart one's place in a daily time frame made it possible to plan activities and to gauge whether, for instance, a task could be completed before darkness fell. On a larger scale, the telling of time enabled tribes to measure the seasons and to know when to plant and harvest their crops. Perhaps it began with a humble sundial that told time by means of the apparent position of the sun in the sky, perhaps with an hourglass that used sifting sands for a similar purpose. Then, over the years, humans became interested in combining their practical need to know the hour and minute with their love of beauty and precision. These days, there are beautiful timepieces of many sizes and types, with innovative hand-held timepieces being just one. The innovation has not stopped. Take a look at ten of the most recent and ground-breaking watches and make sure that if you own one of these masterpieces that you are keeping it safe and working properly with a watch winder.
ROLEX SUBMARINER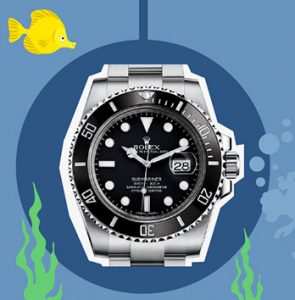 This pioneer in the genre of sports watches made its appearance in 1954 at the Basel Watch Fair. As part of Rolex's luxurious Oyster Perpetual line, this watch is frequently counterfeited. Early versions had straight, pencil-like hands and either gilt or gilt/silver gilt printing on their glossy black dials. In the late 1960s, a date function was added. Today, although the watch is still used for sports purposes such as diving, it is also a premium fashion accessory in its own right.
CARTIER TANK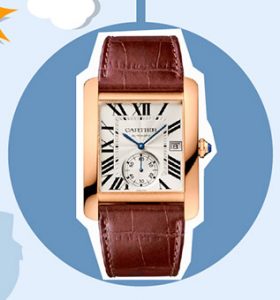 Before this iconic watch came along, no one had thought to make a timepiece that looked like a giant, destructive military tool. In fact, the prototype of this watch was presented by Louis Cartier to American general John Pershing of the Expeditionary Force in 1917. In shape, this watch is both square and rectangular. The strap of the watch flows seamlessly into vertical sidebars called brancards. Although this watch has been manufactured in numerous variations over the years, its defining characteristics include a silver cabochon surmounted crown, a bold Roman numeral dial and sword-shaped steel hands. It has graced the wrists of many famous celebrities, including Princess Diana, Jackie Kennedy and Yves Saint Lauren.
AUDEMARS PIGUET ROYAL OAK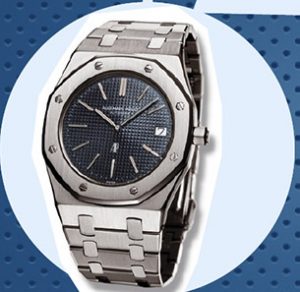 In 1973 at the prestigious Swiss Watch Show, Audemars Piguet introduced a high-end watch whose all-steel construction definitely broke the mold. Designed by Gerald Genta, the Royal Oak line was introduced, in part, to give the Swiss watch market a shot in the arm in the wake of the high popularity of inexpensive yet extremely accurate quartz watches. Inspired by a diver's helmet, the Royal Oak had an octagonal bezel secured with eight hexagonal gold screws. The water resistance gasket was quite visible, and the dial featured a blue tapisserie motif. An intricate stainless steel bracelet secured the watch to the wearer's wrist. The watch was self-winding and had a date feature as well. After some initial reluctance and trepidation on the part of collectors and consumers, the Royal Oak eventually won discerning, design-oriented consumers over and is now considered to be one of the most innovative models in history.
ULYSSE NARDIN FREAK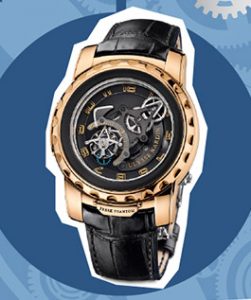 This iconoclast in the watch world was designed by Ulysse Nardin, a Swiss watchmaker and head of a company by that name that has operated out of the same building in Switzerland since 1865. Imagine a watch with no case, no dial or traditional crown and no standard hands, with the movement itself doing the rotating, and you have the Ulysse Freak, an homage to the ultra-modern and the minimal. In addition, its escapement wheels made of silicium were quite revolutionary at the time it was introduced. It's safe to say that this watch changed the course of watchmaking forever.
SWATCH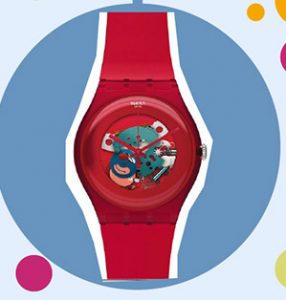 Any child of the 1980s will have no trouble remembering when these fanciful, affordable and fashion-forward timepieces stormed the market. To say that they virtually saved the flagging Swiss watch industry is probably not an over-statement. Known for its bold marketing techniques and its appeal to the masses, Swatch remains the brand of choice for many consumers. The company remains as innovative as ever, having just announced the release of its version of a high-tech smartwatch.
SEIKO ASTRON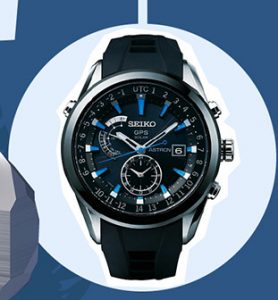 In 1969, Japanese watchmaker Seiko introduced a product so different, so appealing to the masses and so accurate that it nearly struck a death blow to the Swiss premium watch industry. The Astron was the very first quartz wristwatch. This timepiece was so accurate that it only lost one minute per year. Truly an engineering marvel, it put precision into the hands of virtually everyone at a truly affordable price.
ZENITH EL PRIMERO CHRONOGRAPH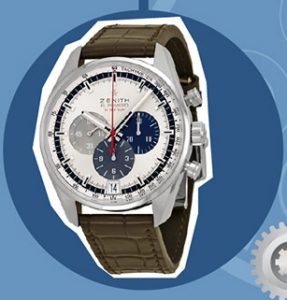 This timepiece can be considered the first Swiss-made, fully integrated automatic chronograph. Although it was introduced in 1962, the best version of the chronograph's movement arguably was produced in 1969. It featured a column wheel chronograph with a tri-compax layout. Furthermore, its high-beat movement enabled the timepiece to maintain accuracy down to one-tenth of a second. Finally, Zenith made special lubricants to lengthen the life of the watch as well as a mainspring capable of a 50-hour reserve. After a few years during which Zenith stopped producing the El Primero in favor of quartz watches, the company began manufacturing again in 1985, proving just how ahead of its time the original El Primero truly was.
OMEGA DEVILLE CO-AXIAL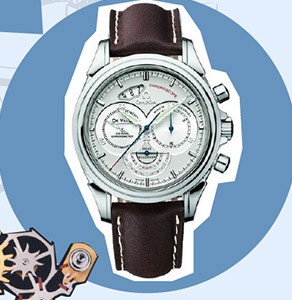 Think of the escapement as the heart of any automatic watch. The Omega Co-Axial escapement, invented in 1999, was the first new type of escapement to be invented in 250 years, and it posed a major threat to the supremacy of the well-established Swiss lever escapement that had long been the industry standard. This Co-Axial has less friction, tells time more accurately, and is more mechanically efficient. The Omega DeVille watch provides a beautiful and functional housing for this innovative escapement that has revolutionized watchmaking.
CASIO G-SHOCK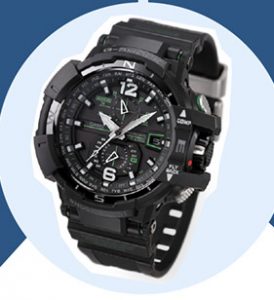 First bursting on the scene in 1983, the G-Shock quickly became the ultimate sports watch. It is designed to withstand hard knocks and vibrations and is often used for sports or military purposes. Virtually all models of the G-Shock contain a stop watch and a countdown timer and are water resistant. This watch's hallmark is the triple ten concept: water resistance to 10 bar, a 10-year battery life, and the ability to withstand a 10-meter fall onto cement. Ten layers protect its time mechanism from hard knocks. Today's G-Shocks even feature an atomic clock, and the latest model is solar-powered.
APPLE WATCH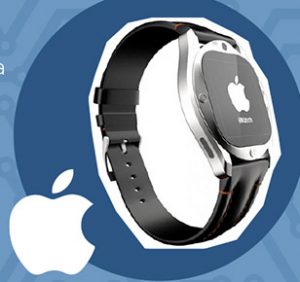 Part timepiece part computer, the Apple Watch incorporates fitness tracking and health-related features with all of the standard attractions of the Apple operating system. In order for this watch to work, the wearer also needs to have an iPhone wirelessly connected via Bluetooth. Once this happens, the wearer can use the watch to call and text as well. Because this watch has only been on the market since early 2015, it has great potential for expansion and innovation in upcoming years.