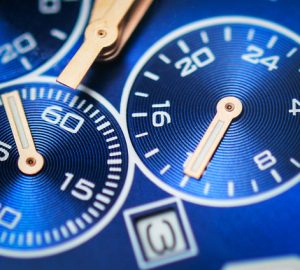 A premium automatic watch speaks volumes. To collectors like you, a high-end timepiece represents the pinnacle of class, style, beauty, and precision. Wear a Breitling, Patek Philippe, or Rolex on your wrist and you know you are displaying craftsmanship of the highest form. The same can be said of the watch winder you have purchased to maintain your high-end timepieces. It is the perfect marriage of elegance and functionality. Although it is a lovely display piece in itself, there are definitely benefits of using your watch winder on a daily basis.
The most obvious benefit, of course, is that you will make good use of the money you have spent on your single, multiple, or dual watch winder. While it certainly functions as a jewelry box in its own right, you might as well take advantage of its winding capabilities. Your watch or watches will reap the rewards.
Your watch winder is designed to come into play when you are not wearing your timepiece, winding it according to its particular manufacturer specifications. If you leave it lying still for even a day or two, the mechanism will run down and the watch will stop. Over time, doing this will cause the oil lubricants in the watch to harden and will result in a visit to the manufacturer for repair sooner than otherwise necessary. Making a practice of automatically winding your watch in its winder will also prevent you from needing to reset its complicated functions when you choose to wear it. Owners of watches with perpetual date functions can save a great deal of time by not needing to go through the tedious resetting process.
Perhaps you are in the proud and exclusive club of elite watch collectors. Whether you have two watches that can both be wound in a dual winder or a collection of tens or hundreds, your single, dual, and multi watch winders will soon become indispensable. After all, it is neither practical nor socially acceptable to go around wearing several timepieces at once, just for the purpose of keeping them wound. Watch winders are a far more practical alternative.
Finally, we come to the matter of secure storage. When you're wearing it, you probably take care not to bump or nick your premium watch. However, scratches and other damage can occur just as easily if you store it in a drawer or in a jewelry box next to other metal pieces that can bump against it. Your watch winder not only keeps your watch fully and precisely wound; placing your timepiece in its cushioned and secure interior will protect it from moisture as well as nicks and scratches from the outside world.
Your beautiful timepieces advertise to the world that you are a lover of fine, expertly made items. So, too, does your watch winder. Every day, let it provide your timepieces with the elegant storage, safety, and optimal winding they deserve.