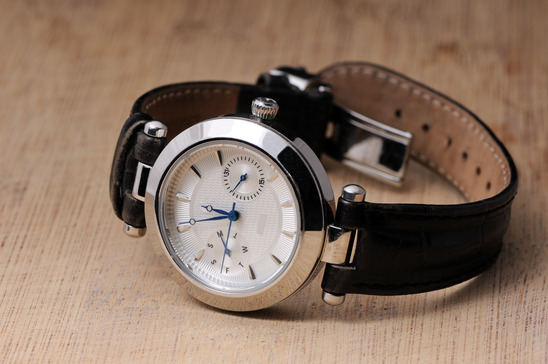 A high-end timepiece is much more than something worn on the wrist to mark the hour. It is a status statement, an homage to craftsmanship and beauty and often an heirloom to be treasured. The brand you choose as well as the care and maintenance you lavish on your watch will help to keep it running beautifully for years to come. To that end, it pays to learn about a few of the best-known premium timepiece brands.
Luxury Watch Brands
Rolex
Since 1915, this Swiss company has been offering timepieces that are known for their comfort, reliability, ease of repair, and investment value. Although the movements are not terribly complex from a watch connoisseur's perspective, Rolex is one of the most recognized and adeptly marketed names in the industry.
Girard-Perregaux
Dating all the way back to 1791, this Swiss company is considered to be one of the top ten best in the world. Unlike many other companies, they produce and design their own movements. If you seek a timeless, classic watch, don't overlook this venerable manufacturer. However, keep in mind that they only produce 12,000 watches each year.
Jaeger Lecoultre
This major player in the art of watch-making has been crafting beautiful timepieces since 1833. Today, Jaeger LeCoultre continues to make its movements in-house at a prolific rate. The Reverso and the Duoplan are just two of its world-famous watches.
A. Lange & Söhne
Innovation and meticulous crafting have been the signature of this high-end German company since 1845. All of their self-manufactured movements are made from "German silver," a combination of nickel and copper. The perfection and complexity of their timepieces is undisputed among luxury watch experts.
Patek Philippe
Described by many as the crème de la crème, this family-run firm is known for its exquisite and rare timepieces, as well as its craftsmanship and precision. Innovations such as the perpetual calendar, split-seconds hand, minute repeater, and chronograph can all be attributed to this king of watchmakers. Each watch is crafted by an expert Old World artisan, and vintage models are frequently sold at six-figure prices.
Caring For Your Luxury Watch
Whichever brand of high-end watch you ultimately select, it is important to lavish it with the same loving care that it received from its manufacturer.
Temperature extremes can harm your watch over time, so avoid very hot or very cold storage places. Your luxury watch will eventually need to be sent to a professional for maintenance. In general, a quartz watch should be serviced every three to four years and a mechanical watch slightly more often than that. Between trips to the manufacturer, be sure that you wipe off your watch each day to keep it as free of dust and perspiration as possible.
Special Advice For Automatic Watch Owners

Because of a complex array of springs in its mechanism, your automatic watch remains wound due to the natural movements of your wrist when you wear it. However, once you take off your timepiece, it will stop in approximately two days. To avoid needing to constantly reset your timepiece, you should invest in a watch winder. This combined luxury jewelry box and winding mechanism allows you to store your watch beautifully, while simultaneously keeping it wound. Most watch winders are compatible with the major automatic watch brands and can be easily programmed to wind your watch according to its manufacturer's specifications. These winders range widely in price and features and are often as lovingly crafted, beautiful and functional as the watches they hold.
Luxury watches are much more than they appear to the uninitiated. After choosing the timepiece most suited to you, you have joined a family of luxury watch lovers who prize precision, quality, craftsmanship and reputation. When you then take all of the steps involved in maintaining it, you will discover, as so many connoisseurs have, just how fascinating it is to own one of these luxury pieces.