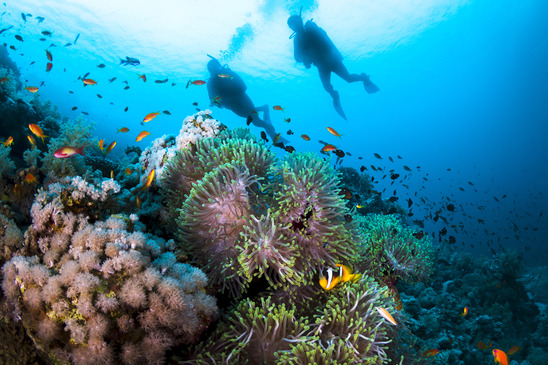 Your Seiko diver watch truly is a work of art. Although it is priced moderately enough to fit most budgets, it is packed with precision engineering and features that make it the ideal choice for water sports enthusiasts like you. Even though it is durable and moisture resistant, there are things you can do to protect your investment and lengthen its life.
After each dive or exposure to a chlorinated pool, carefully rinse your watch in fresh water. While you are rinsing, turn the bezel to remove any grit that might be lodged under the dial of your watch.
Keep an eye on your gaskets. These are the rubber or plastic seals inside your watch that make it waterproof. Over time and exposure to water, they will begin to deteriorate, thereby lowering your watch's resistance to water. For this reason, Seiko and other watch manufacturers recommend that you replace or at least inspect your gaskets every 18 to 36 months. For people who dive frequently, it is recommended that you have your gaskets inspected and your watch pressure-tested once a year.
Avoid hot tubs or saunas when you are wearing your dive watch. The extreme heat can compromise the integrity of the gaskets.
Be aware of your watch's crown. Push or screw it down tightly and make sure it is pushed in all the way before you get into the water. Because water can seep in through the crown, don't attempt to make adjustments to it after you have started your dive.
Keep your watch away from chemicals whenever possible. Strong solvents, aerosol sprays and other chemicals can easily damage your watch.
Condensation is a warning sign that your watch is not as water resistant as it once was. As soon as you see signs of moisture under the crystal, take your watch to an authorized Seiko dealer for repair.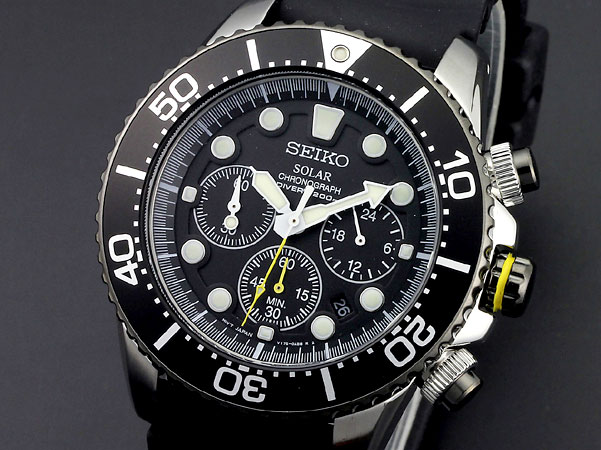 Keep your Seiko dive watch in optimal working order. One of the best ways to do so is to invest in a Seiko watch winder. Chances are good that you don't wear your Seiko dive watch every day. Because it remains wound due to the natural movements of your wrist, it will stop running within a day or two after you take it off. As a result, you will probably spend time that you don't have in resetting the time and date functions on the watch before you can take it out on your dive. Investing in a Seiko watch winder totally eliminates this problem by taking over the function of winding the watch when you're not wearing it. There are two different types of Seiko watch winders: a kinetic winder and an automatic watch winder. We do not recommend watch winders for kinetic watches and they will not work properly in a watch winder. If your Seiko has an automatic movement, the automatic winder will be useful. The watch winder is a secure storage box designed specifically for Seiko dive watches and specially calibrated to keep your watch wound and ready to wear whenever you need it. By storing your watch securely in this device that rotates according to manufacturer specifications in both clockwise and counter-clockwise directions, you can rest assured that the lubricants inside your watch will never coagulate or harden, since the watch will keep running without fail. Consequently, you might well find that you don't need to send in your watch for repairs as often.
Your Seiko dive watch is a marvel of engineering, functionality and beauty. Keep it working at peak performance by following these quick and easy tips. Once you do, your investment will pay off for an even longer period of time.